HORROR. WONDER. MYSTERY
​
CHOOSE YOUR ADVENTURE
What is an Escape Room?

A fun experience that turns an "ordinary" room or series of rooms into an IMMERSIVE and fully interactive mystery. Once you're "locked" in, you'll have to search to room for hidden objects, secret doorways, clues and codes and piece them together to ESCAPE before it is too late.

CHOOSE YOUR ADVENTURE
OUR ROOMS WILL TAKE YOU TO NEW WORLDS!

​
---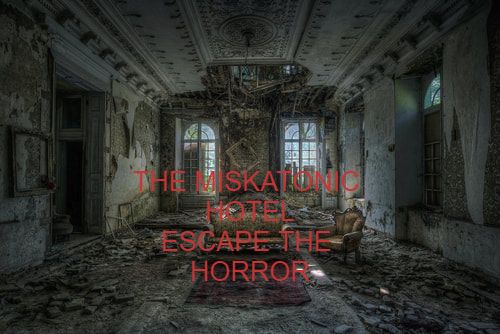 Horror Themed Room. Intense Immersive Experience with Live Actors. Parental Discretion Advised. 10% Success Rate. Very Difficult. 6 Rooms.
---
---
---
BE SURE TO FOLLOW US ON FACEBOOK TO GET OUR AMAZING
DISCOUNTS!
NEW PROMO'S EVERY MONTH

NEW ROOMS COMING SOON:
THE CABIN (A ZOMBIE EXPERIENCE)
​THE WIZARD'S TOWER (FOR FANS OF HARRY POTTER, SKYRIM, AND OTHER MAGICAL FANTASIES)

CALL US AT: 256-763-0541
ADDRESS: 3322 South Memorial Pkwy Suite 705
Huntsville, AL 35824
We are located just past Hollywood 18 Theaters in the Large Building Behind the Yellow Offices.